I managed to attend this event in Bengaluru and it was quite interesting. The Microsoft staff who made the presentations did quite a good job. The presentations were around HTML5 and Web Matrix. Deploying a web matrix application to Windows Azure was presented quite effectively. However I am not sure how many in the audience worked with Windows Azure. Here are some msdn blogs of those who presented:
http://blogs.msdn.com/b/saranyas/archive/2011/10/12/deploying-a-webmatrix-application-to-windows-azure-part-1-using-command-line.aspx
http://geekswithblogs.net/ranganh/Default.aspx
I also took the opportunity to introduce myself briefly. I wanted to raffle one copy each (eBook version) to the audience but this practice does not appear common. In any case I spoke for a few minutes and explained that the audience could participate in a raffle.
Here is how you can enter the raffle:
Send me an email here (
mysorian@gmail.com
). In the subject line write one of the following:
SSIS
SSRS
SQLAzure
Lightswitch
If you want to check out the books you may follow the links:
Microsoft Visual Studio LightSwitch Business Application Development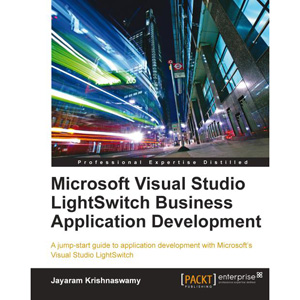 Microsoft SQL Azure Enterprise Application Development
Learning SQL Server 2008 Reporting Services
Beginners Guide to SQL Server Integration Services Using Visual Studio 2005
Apart from the above, if you are interested you can buy the books at deep discounts. I believe there is a deadline.Use the following:
Discount Codes:
Print book : qdecpri
E Book : qdecebk
The Packt web site is here:
http://www.packtpub.com/
That's all, thanks.